It is happening - it really is happening again ....
from June 30th, 2001 to July 7th, 2001 in Ireland
---
At this stage the following people are likely to attend:
- Asha - Bran - Demon - Falkon
- Kit - Louis - Moridin - Mute
- Nordlibris and his Lady - Shadowkiller - Ulrica
- Ulrike - Wishmaster - Yorrick

If you are seriously interested in coming and haven't been added to the list please contact Uli and Louis or Asha or add your name to our Mailing List
---
When you come over to Ireland if possible please fly in to Dublin. This is of two reasons:
1) of the airports in the Irish Republic we will not be able to meet people at any other airport then Dublin due to not so good public transports.
2) although Belfast would not be too out of the way it is not a secure place to be flying to at that time of year due to protests marches and roadblocks. If you for some reason have to fly into Belfast please contact me as soon as you possibly can. We would need to know about it.
We can announce that we have found accomodation which is relatively cheap and relatively close to Dublin. It is a holiday village (the castle idea didn't work out unfortunately). For more information check out the link to where we will stay. There are some price informations on the holiday park page, but the rough estimate at this point would be € 150 - 160 for the whole week's food and accomodation, depending on the amount of people coming and the cultural program (this means: depending how much booze everyone is bringing *g*).
Sadly enough we have to inform you that Ireland too got their first case of 'The Foot and Mouth disease'. Hopefully that should all have been cleared up by the end of June but if any of you feel that you can not come due to that (if you live/work at a farm or whatever) we will understand - please let us know as soon as possible. In the worst case scenario it might also limit us a bit in sightseeing as some tourist attractions might be closed but I'm sure that we will find other places to go.
Click here for our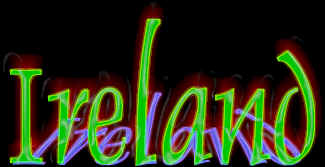 -impressions

---
If you want to know how much fun we had last year - go check out the EWoT 2000 section .
---
To make this a pleasant event for all attendants, please take the chance to post your wishes, ideas or definite no-no's on the Message Board.
---
Organizing parties this time are Uli and Louis (thanks !!!!)
...