Athlone - section 2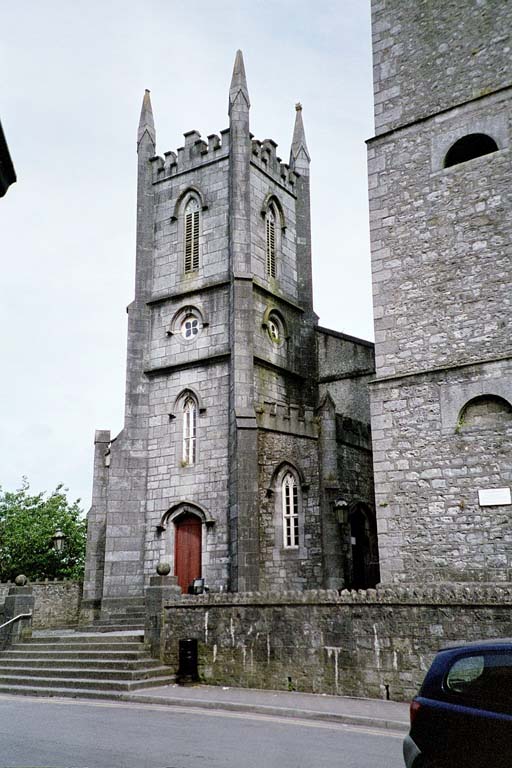 Another beautiful church.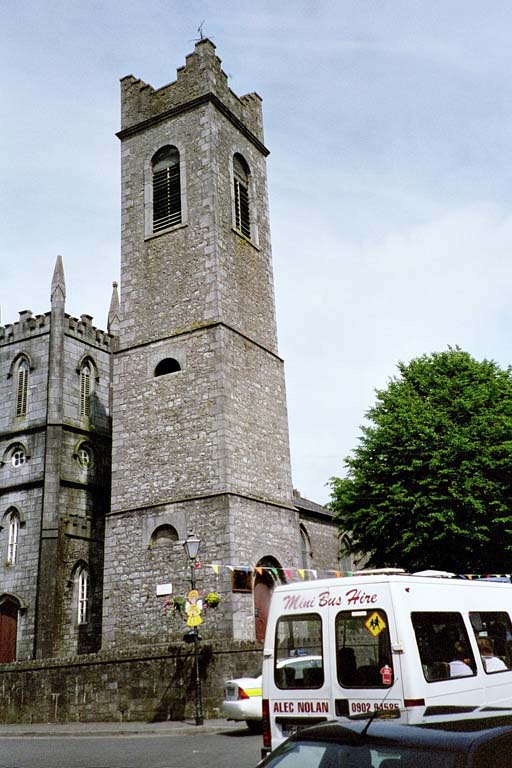 Yes you guesses, more church pictures.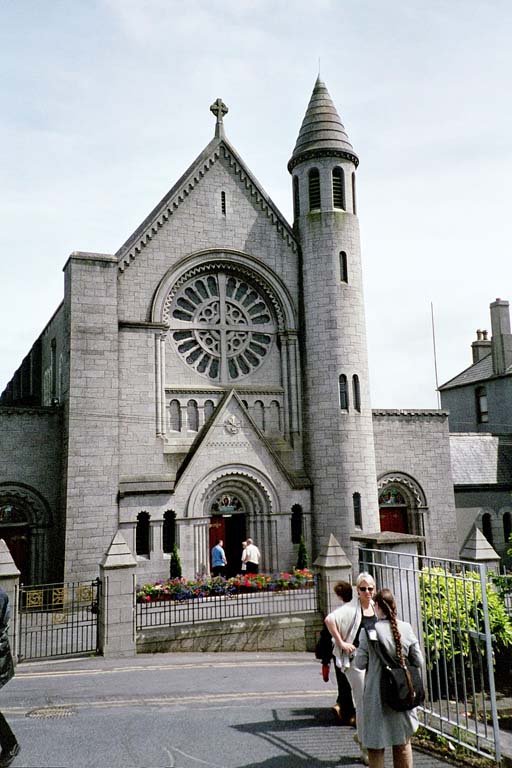 The third church we gave a closer look. With Ulrica and Asha in front of it, discussing if the walls would come tumbling down if they entered it.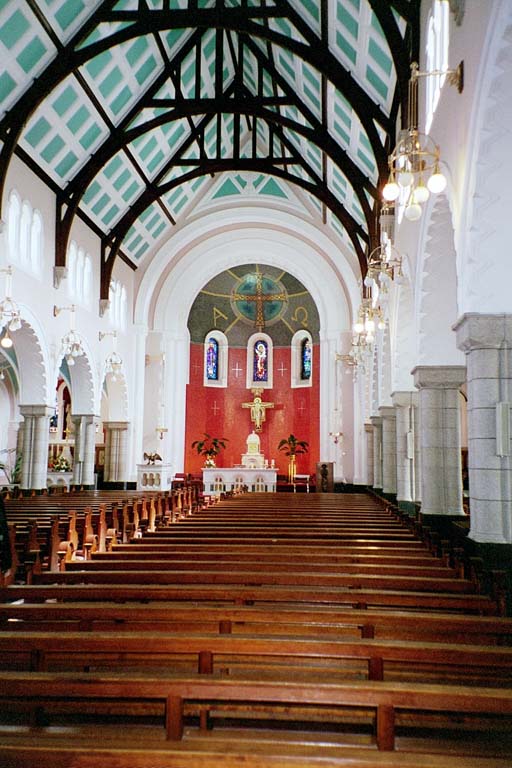 Inside the church.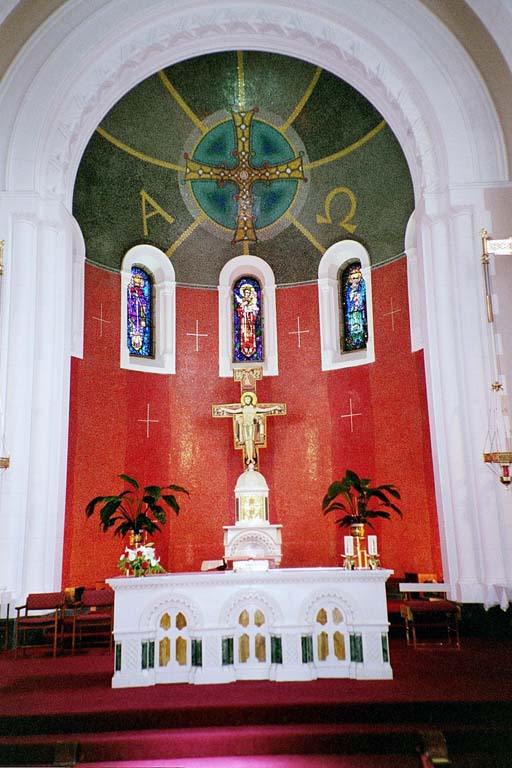 A close up of the altar.
The EWoT gang waiting for the taxi to come and pick us up in Athlone so we could get back to camp EWoT.